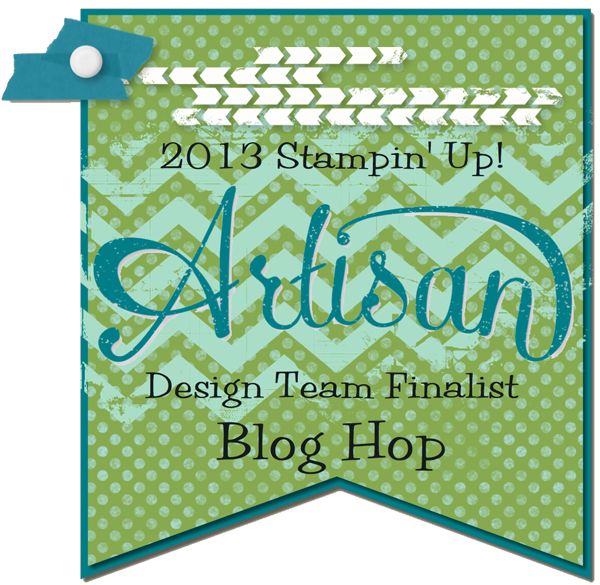 Thanks for joining me for the final day of the 2013 Artisan Finalist Blog Hop.  I'm so excited to show you my favorite project from the contest.
Today I'm showing you my final 3-D project.  I purchased a 10 x 10 clock base at the store, and painted it red. Then I created the front in My Digital Studio.  Then I added the clock hands to the center.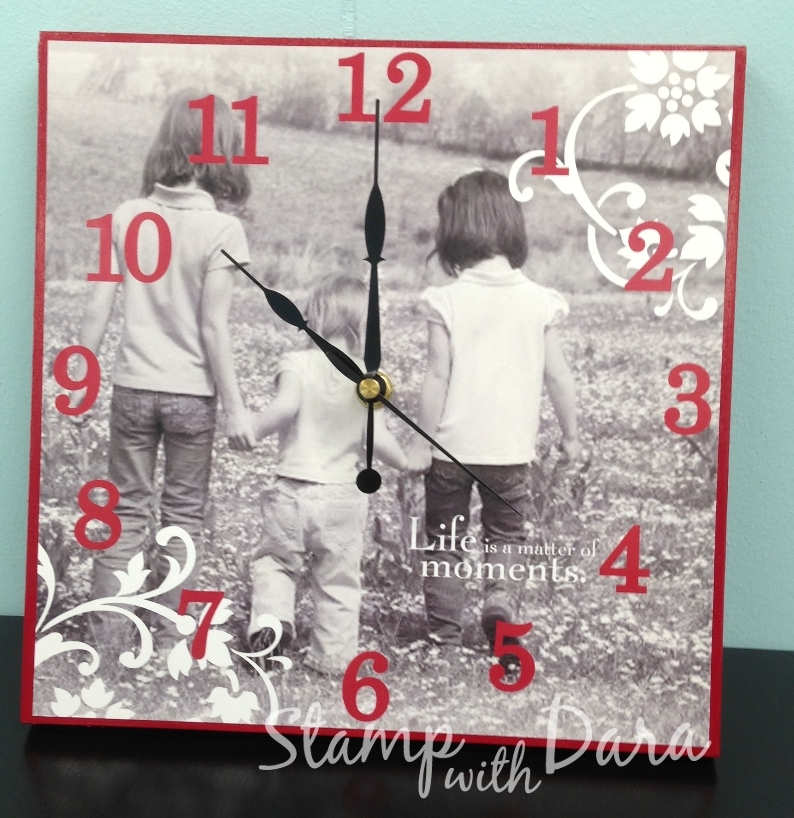 The clock was the last project I made before shipping everything off so I was down to the wire to get it shipped in time.  In the rush to get everything in the mail I didn't get a very good picture.  So the clock you are looking at is a replication of the one I sent to Stampin' Up!  The one slight difference between this clock and the one I submitted is that I used larger black clock hands on this one.  I really wish I had seen these clock hands when I made the original as they really give it a special touch and coordinate better than the gold ones I used on the original.
I hope you have enjoyed following our hop the past 10 days.  I'm sad that it is over, but I won't be for long because the Artisan Finalists will be continuing a blog hop every other Monday starting August 26th. We are calling it the Monday Montage Blog Hop, so be sure to come back next Monday to check it out.
In the mean time, click next to continue the final day of our 2013 Artisan Finalist Blog Hop.