Hi, I'm Dara.  I started this blog to inspire and teach others how to make beautiful handstamped projects.   My style is very clean and simple.  I started scrapbooking 13 years ago, at the age of 12.  One thing led to another, and now at the age of 26 I'm totally obsessed with stamping. Although I started out as a scrapbooker, I have turned into quite the card maker.  I just love the instant gratification that comes with making a card.
My Stampin' Up! Journey
I attended a Stampin' Up! class in 2005, and I was instantly hooked! I joined Stampin' Up! as a demonstrator in 2006.  Since then I've enjoyed sharing my love of stamping with others through classes, parties, and blogging!  In 2013, I was selected as a finalist for the Stampin' Up! Design Team. In December I will celebrate 10 years as a demonstrator.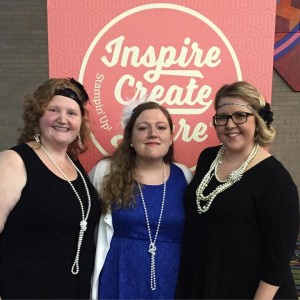 A Few Facts About Me:
When I'm not stamping the day away in my stamp room, I enjoy cooking, reading (I'm a total book nerd), binge watching Netflix, and spending time with family and friends.  My favorite color is aqua (AKA Pool Party).
I hope you enjoy my blog.  Contact me if you have any questions.