Last week I taught a private class with some wonderful ladies.  We had a great time creating witch hats using the https://infotuc.es/esminec/2000 Witches' Night stamp set and the  https://www.tuseguro.com/kambjasie/3030 Witching Decor Project Kit (Sadly this kit is now Sold Out) from the  http://weselny-duet.pl/visre/pieor/80 Holiday Catalog.
watch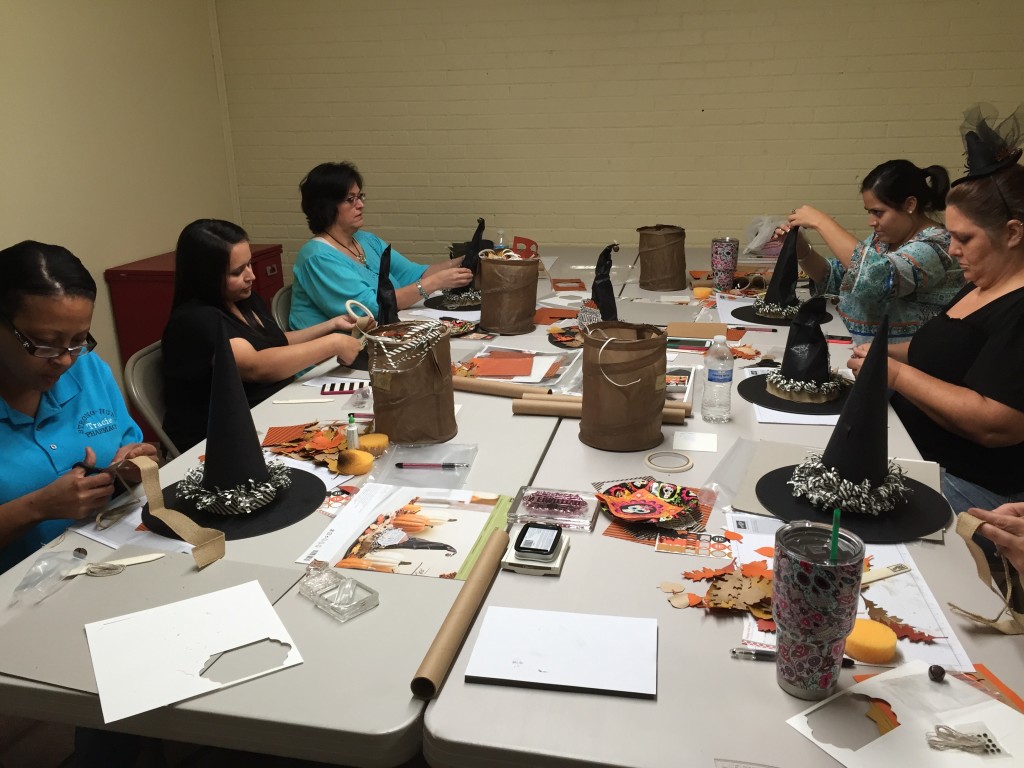 go to site Here everyone is hard at work on their hats!
enter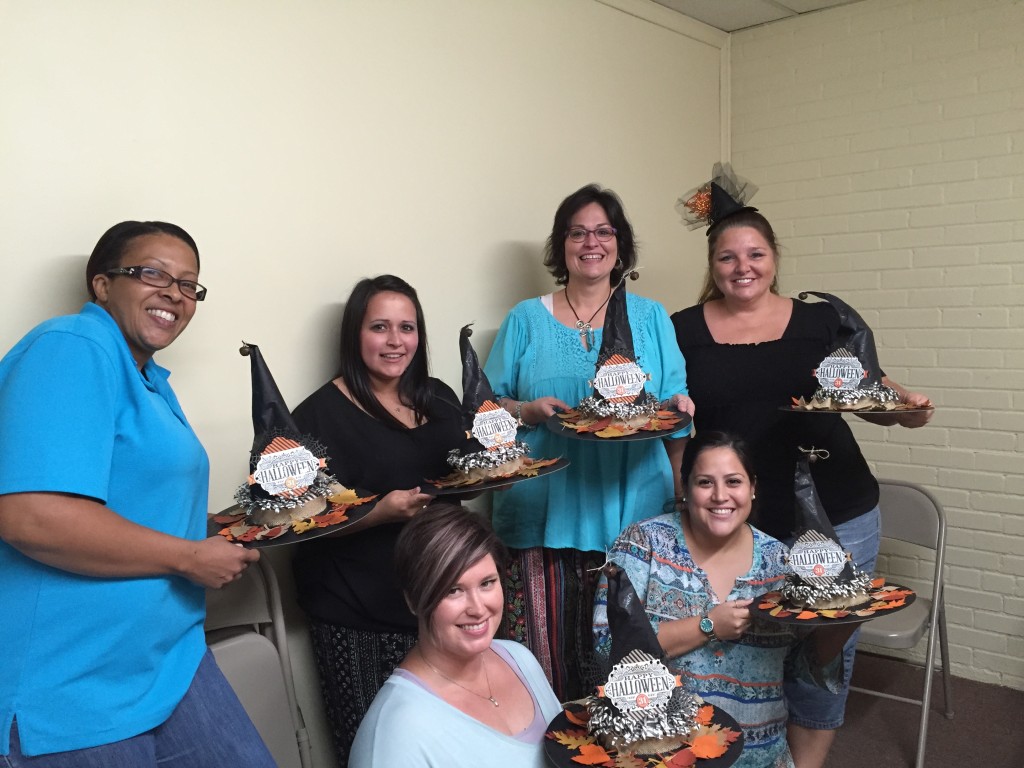 source url Front Row: Holli and Christina/Back Row: Tracie, Andrea, Gina, and Tamara
https://infotuc.es/esminec/4600 Everyone was excited to share their finished hat, and they couldn't wait to start decorating for Halloween! Didn't they all do an amazing job? I particularly enjoyed getting to see how each person added their own unique touch to their hat.
go Gina hosted this private class, and she earned Stampin' Rewards to spend on any current merchandise in the catalog.
If you would like to schedule your own private class (locally or long distance), or you would like to learn more about earning Stampin' Rewards please email me.
Thanks for stopping by today!
Dara